Wout Bittremieux
Bioinformatics PhD researcher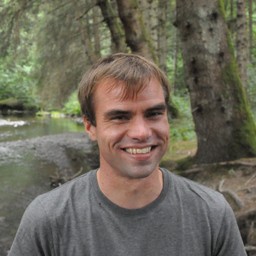 Advanced Database Research and Modelling (ADReM)
biomedical informatics research network Antwerp (biomina)
University of Antwerp
Department of Mathematics and Computer Science
Middelheimlaan 1
2020 Antwerp
Belgium
+32 3 265 34 07 (office)

first name AT last name DOT be
first name DOT last name AT uantwerpen DOT be
PGP fingerprint: 083A D4DD D94E BAEB F2EF 31A8 E6EE 659B 9DA2 F90F (show full key)
-----BEGIN PGP PUBLIC KEY BLOCK-----

mQINBFZsHT4BEADv59vDe5Agd1c5n8JKxhj+lprGnPRSj1LKjSQS7B1lNj9bWpEx
IK5ENOZ0gGVtwSm2WE6a2K8EfeGSayVHwJ4+v9Nev8gfr09Srhgks4EK1bxYAFuz
dWuFSeh0MidSGaoFlmjSJvSBYDU3JL6j578ewejSVv92c2QWioRRmedkOvH4Lg2z
nQ7jSE7ufWQKKtSFiao2EUQ91QfwRWddec/oBjyCPAUYWKxft/7FpBT/6030KM0z
omiIdiFfrunIlSBbSjHGEPHelmIwzaQk+qnH48kz/LbW9JamxaqK8LzL0yUDxSXt
AiX5J+A/dklwwzBNHpFm0UgMEBd9gnkXgCdZLuUf25jOIrfsKUo6Mdyty/iyiZXI
ZASd4jxgGwFfMSW5kRPmdBwTCfit7W1K12/fhONwUR5ycfSlQK1uxKwmjB5zxKtB
YFzUDucIJPFmwrl9i3DYjikzOxaOrV/frUHPaIP/nS/Ilo5mDc0ARMslbwvwmPyV
xlkm1+6N3PMBXjSxBtPagwE42171FQ+QLf0WCvrBUqeUlNHlGXumykQJ/qnYT7wJ
6eDyuqf9LcvbCA2OU8Tcz+XD+BJF4Jj+Cp9+a4yB3DpZAmJScSdo36sfX27DkLJY
Y8zZ2KIPi/8jG1UrMLj2hXYo2TUsAWLFTuiQF3eSzp2xQ0OO5QnC2NNtswARAQAB
tCZXb3V0IEJpdHRyZW1pZXV4IDx3b3V0QGJpdHRyZW1pZXV4LmJlPokCQAQTAQoA
KgIbAwUJAeEzgAULCQgHAwUVCgkICwUWAgMBAAIeAQIXgAUCVmwjZwIZAQAKCRDm
7mWbnaL5D1t8D/4gjt/n6rei2m3ze38LljLxslzYt4cN5hEdDnncypPhVxnq6ReN
gx590x5bYnemrXt6S9TjhG95cuoSz7oe6xzDixrN+vqMMDP7bzGAu+Ip1txZaBEd
PxZkYBFHGdxlRLYn8qh3QQ7buh5yt5q2V6oiZBBmcEJMhcSP+WO6x6YS2xnf/4xP
gU9eDHQYJzR10No+/Bvo9UECsDPAc4kKQPxCnRgE/c6FMdugYVeKtgVxt71R97ar
kp9gip781fsIK2ngFlnbCb8s9mo9ISdq53z4q+54c2nF2/dVsb7H/7rQlLzGVCtJ
kyMNjbFcNsotZqygx0S+wf/KPJXbG/HpT6+/vjekQVAjc2dP8BKWOMQXQWpgZbtg
SzIIOzRHDeuOO38opGj0oUolI4YguDEF3BQZj8juCKz2IlkT+ZyJCYblD/UjBQwA
2Na2VlFiERZjznxWhGur6LdwG1PW4r5pJdGsnoDUVwdaTKZ853vC0DRPRsbfBE7P
b/gPCdFrXCyC82I1fhOsYAHbFvyzsR+Ft425ZpTr5RxxubBnyeLBp2k1hjVnCAey
WaKVkCeQH+AHCySJcPh4CRXKKodeCMX2+6jpumqJCA/q2Q/LjA799gPNk4pwlK7Q
1g48R30AUX0RAKlWIBW6hFWmShQs9zf3QeJtg6ghXXIiv5T2HLQJY+0IFLQxV291
dCBCaXR0cmVtaWV1eCA8d291dC5iaXR0cmVtaWV1eEB1YW50d2VycGVuLmJlPokC
PQQTAQoAJwUCVmwjBwIbAwUJAeEzgAULCQgHAwUVCgkICwUWAgMBAAIeAQIXgAAK
CRDm7mWbnaL5D5iND/4wmBQ4yF3CeiqKLBohcPTQrMCnYrK465ceqhJ8O5fwt9pk
7iGp4S8XXWXsa7nPpwRO4C4k3/fD4027MRAcEh4KTLEOOyYGDfRer6N7Ov9UTxuw
aeVvu9a0qqxyUEMONCeHFQ4iMdvYWUAaNqjiA2Hy0Jm5v246U/HxEoVrlbm4ac1o
FULoZa+iR6GzNgqa7TpmdyZlIaRz+XQ5ALn3LnsiC+p3REKdjUWHUmngWqUr75Gc
yEEf59eqxxTSllZD4114rQL8n9W5ZamQB1MyflMCTaD55yFSDU0/+NgaJ70/TFDs
yi5023O++P6g9sXJhQUvKpJsB4945c3L0dPGyRigNLyEKy4Ycn/X3yDc6vx/XMWt
2c8qVZbtRSF/bXeYfZXUO/a2HA+nC1/jb/iIg6v4IRMbiY/bCLk07q1cpVR73z2j
8eDoZA3It3u0cxtKGV4rnQ/QPxAlAr2PKFm3qwyCSOa6NHqnvqLRFCeXPFOCdcXy
0cAJm3d6ly+LSsou3HqnhC5xALSFcXI+1JO9KEbKFX5dFwTHsVPRFKqx1XEonwLQ
LqiOGWCwn+hYuiHApEsUprWiMOe2Nf7jk99JifwLJYiUiLXPEHX5MIIXl3KjSWNt
LRQCLOwi5xV/s4IkcGETyoDixbH+qtWmZkuYD9iiCqPGPlCcveG0lU5ROlKwx7kC
DQRWbB0+ARAAzyMKrH6YFowf48dLcsVWAl6HgrSGK7xLMsKB+ezZG1r8u3Df9Aov
M1o9q/snXtC5OFwE7B5RJZz6H/EJ9nWWhCcpmp78JOp9FouNz/LQqVBmiI0vcQmI
Dx9NKbkr8OtGXoswOGkVohRIrponCw4IHeRGJqvjdr3cPy7Z9ib2ZTXQbTS9RIw3
YIyKHjhfQ2LZGZxcKPQ5JKP5zAgpH/dCn8dEFsS6uiVAqw+dmtSNg2CduWcJhHVa
y9Iml6WrJrX5FjrS09w7OoFoOAIlxo49JC6WGyj4HcQGFoT2ct38/CStQjNyl/1v
kjXNxAvsyW646ABas2cVTy4nUo/R19FOxMoTmTlS81+H2UU0K6jOsfyB8HxpxvKh
BnP57GxYSEfFYXMIy4e1jDzQJfPGrsLoRamVO2TfdHpitGjjybC+lYE8SBvCqkwK
7ZM7BNArYZo6+PqbIJIHvH3jRQAmL9Xn/jZjGUitHnRRIYpXi88ZeP1i49Cqqq26
4TyLi+u+BEmDZxsPP6Nxmep4MWZ+pLidV49mzEvOLUDvnMzmLhamAcQC+6ulZX59
g/gIJI0qsLz8r1oZEh+BOronBZsRj4DqcSaTxIau6eX0JqxSKINBBiqZ3QzkbRD/
NGXsbldkoSMF/EFrwSzPBajot+6FfMe3Q3wF/NcpOVBbrZGUySSNeuMAEQEAAYkC
JQQYAQoADwUCVmwdPgIbDAUJAeEzgAAKCRDm7mWbnaL5D0fkEACFLu+fw8zZ1RgH
0Pq77Fxnthur7uHEiSaarRFW7n9eO608vXnxvR8Wn0UwQSQtX0lcc8RovXap5OJA
EWld/uZn4Nfl6fhreo3rPLfcIUuCvHUOOBu20MRorEcNTu63b+qNworx4DTwbiKP
yR8kjnM/jxMd0XnVXwye0O067wTWq7cDuwYar57Spm6Vng0pU+cELtr1oyvuWOh8
Qw9nkDbdIGI/f8WSyEx0SiBMGZ9daJGUnE1NhPB/L9vroze/SOb6/BUAVbzk4iX+
6TrrHi0DfG2vfHYPM44sk8I8huuw72sqabvjb87fQaT119OUa330B857v4Cngj+8
w+SZrthPR6WiVyn1BZAXpP7soLHKfUW8zVzdAGDPaeBBNj0TBjnW8pDv0CNoc7lW
rLqgZoamaZlhdT8gKeTsN++emGAhJmAVb+OmcLL05ecs63DYBMv6m6WtlkSwd+LD
EOK8LlZ9r78PdSjCU8lmkbydddfbDJHw4FzArkCnDkuR1uKvAGRNC25Py3/pWS2c
BYdpGetLXjI2D+Ddy8PoVLAX/LxPx+jrJe2VkYoI7TcXPtvdqs7ME2OfEqDE5D/r
IJ2Q+FbOeBzwHBaSBIxuWlX9/e4pXcK1Y8HdbTVURiHVqghfJTsoX0NjIax0PvO+
lsGcx+mGBRzOKkSTO5TqC0KpFJAwiLkCDQRWbB9OARAAvQHPMe6Pud58+xz95YVT
bRHNzzrADW+2lSmU3nFH9c9XM1bpSKuekYBZQjuqKeiZkZKyDXaDped1dwEa/eGJ
wKOCCh9vEoNyJAu7Wq4+Jzk2tr8vLpQY2D1ArdTPvA4ZQmoC+SA5XVcCNm+rkvR/
fLjQFd48ghwsQtFGCOm4FfU4rU7e4A6cBsfg7xxvBIfPQNYyHQ7OtyetginqGZ/E
NWcaJzfvkMrvc+yASPhZYu3xtrck6NWQVVmNmkEOW+cbtYLLa0PSyQmAlXZnWwxM
rVOZFM5zUPoEbIleTkD23B5lIG1Im9j2JQsJpjSOw0LsdlkP5wN92428OxUJrnE0
neLshtbn6meYDTyBGEeGNcUHvvPIbxA6KCmM71Qr10VGJlXpAPrpy88oIuR1ymdY
PZp/Yd5mU7frdhvY6simTDlkND8Op/LTJWh2deM6zJccZ9AJbqrBTdyOmhw3VD5b
PANv3jRBNEBC1xi9P/pque8WmkTaIKCBo/ibi7ufA9rY2tQB8ZlmRSwCiJJ0RL7G
oMy4Cvj0ri8AUZobkBkzWNsKUl5+AsUQDvhA4qCSCRBXDL1lpLvIXANpV/VJ8ops
9dTK1QDtn2+SWBDZ/umbjbdbnQwmDUJVZ8KQY4Qge0XPvWjYYFNdsO/Ov/cG7wBa
YR/XVVG2ZRtol7fUmM6rqwUAEQEAAYkERAQYAQoADwUCVmwfTgIbAgUJAeEzgAIp
CRDm7mWbnaL5D8FdIAQZAQoABgUCVmwfTgAKCRBPxH/ksm0pVp/GD/wPqD+Wqum9
JrsYpBBqcGptWsH5suYQarSazSoKshScBhwXLdV8+dMyfGjclp3eiNDRx3IopMYj
eTb1vvyed4FXQg4aDByN0b3EKoCeJVrnMpnvsa8pAazWcRBTyV9jZUnIxCkqGwL4
nxmwsooSm5CQwk9HRVTaOBGc6n5kfyqcEJSLVc9JN3Bvwd1H+/Erw7vJYzs3rlXq
klpH/XZD6PZDKG/AzpaKo7cIVtTAxTmSfvr3aowwMsh0h3AxvGfvGk3tFcEOtYjp
xpmMcwrmNz8wL2BJhw4lUKY4y83hvjEvDzRAACXG6uejwXxzkZJLA9O6552SN409
PHhOczYumy8Ds9v5XuAID8gzu/rZbJoDJ86b1AqLZc4Q10jE9s7DAP+MbNGUcglS
B6FnWXu+KzMxKue469eydzduqM1nTDsqyq2a4K3rqQJQcH2r0Wa8duMa+0QlyXOr
gOnAtaOGX0+8lfqlMi+lpPTBY1IYyt1+Bs/Vn26ErgsZgQ1+BOjT7UanvovceNEI
OLxGgmL+AudvSq4kH2ShfG9cepv+UDAFG+EejhcQTBrPn6wUlMligzv8GHNaMYZQ
uFQT3Ui4CvmFCvXFfRjVgmvacbifb8ar1FZDEkcNX64tITl0RSnmtAnn06/jd6I3
UJCVZlJGCjof9oIXc0RXpMFbVoJ6AsvvkNkpEADlhZ+EKo9pzfAVST/W2UKKpRMi
59J8y/92i0RC89pfSlAQXIz9AwfYnWX6IWDvXZCoDD+ba8mIAGO9oRzeUfvDCo6S
XWM9mj83bQFo4G9F4cDA7peqc/PhFltMvRbR/IhzPiUQrLM0DlKq0vX+615oSiey
VhSxXKFqEi6aNJ2vtWLTxW+wppfBd6tFGG+SQg4vSseCRqprxBmD5MRuCT7zk55E
Fk3DzHk3uoaLYZ8dsBAgRqxMz7KYXDIyAyBNVWlUIIzuWsskaiN0ki7dC5aKORlB
jV/0sTKqLgj3EK4nv8NMrTlSYYTGCPeP/NrdzskJDLyJZ4FPgQvwCAl9PKuXYHOJ
taJTgjkhW37RGWBEbDNLpTdzFxoGkmIPjqlziYZhDTV5kVkCiltgdcTxBYHDb1k8
QliqUoJInuyjNwA76W/wvNXlpP99KIS5yx+kAFfJuyig/L83jz+7SSV3CMqBeurC
eK1EO8pjKNW23WrRHh6XExXPhLTGg/L4oshM2VsDQ+62mzSRocu0jzKyb01qXl+o
JV8NddHWQZByZip+S2CPC3ZxZ8JjNAoLJmzeUAIeGV8kPWREGM4VLCth52UmeIBc
tqm1OJS1V0oaylSpMNokNTEzL7KpmVOyE/Y+BK1HKq2TybM7B+wX2FW52FKOd4hn
L45V3NHoTW7nakN9I7kCDQRWbCSzARAAvTZY8SgdYW/M6VNkmUDGA6GY4mOVNaxQ
/MsGJYVH2j6IWew2CJ8asBYnhCmvpnZ+iCXwblU7pVThpKJjernTNkVKow3BXKty
hSyELRQGePxQK7YY6akeqixwo4nC8W+MlDHmpuoCvQ3k2BnOajxBn3e2xuVvqaSd
yaKZ/9+ov/oIsA8ZcN5gONnRWIMrAjJo7LsOGeVFIvgH/C31npJaEkno40nrA+N3
CT5Hjv6BQscKkb5zvxCNunPSWas8aWuyauCHMLGP+AY4DPSf1H/CBR4g0iA735ry
8H2s8mZ3WfHy59hzsJioR3jlWcrgI6qduv8uuxQPrLRMXSH/eCqv1re5kPeho22C
qruBZUmH55Xks+wTqyFHB8EWPRgIZ86+6A3XF/uTQiC/LmZbFCoeUg49FYw5TEMW
26cw9VODG9cnL3jcCHj085HgoYzq3eV7C67oBf9K0cbdAyyvrb09dtEXZEtdC+hr
/duPrlki+XaLPl3vVmuF1PM9FZVlmKqRbTygBJgZ7YW4zCTi6lsJJSCkHLyg/rSH
jcFDKw/fy2wlf7imQKeCD1mCwosr7rZ4qPBEI4QUHhtELroqRliucE69pd3fNOLq
+FJD05kO1ryw6cPs60ltO3yuk2vn9WL6mJgNHoATFA025gjd2GWTpMNqwNPNAZng
B/I8xVGn/AsAEQEAAYkCJQQYAQoADwUCVmwkswIbIAUJAeEzgAAKCRDm7mWbnaL5
D/OZD/9yLnjPZptz87tcKkmTpd7LUiCKsFgRjiXMRRG6WM0/v8ZehNHD6TUVcJHK
50NRu5erayu2ZoJsHMgD/1CYUIHgV7mU/v4X3RQT0C1rSTV39ZD6s69gvl6gms2q
++Gj3/lRY9jxN8rqugCabXXWCyhoJeMyHRSJtB17Oif47+BQezVffFNlH1b5tdbO
WWg8Gd2nXiaYefKYV6fZeL5+/mCx73v7hNylh6oiFPtHZXl493LlB7e9I3hyWSJp
QnYaQYaLazBCkCGR6nNEbTKFGk4lxyDXKn7tslZjDFCgP0N+sMD6cSzFC3IRv2GB
kgUtW5UoOIUEmaZ7K+PSvjFhpQd5N4V/L4QUEDrG/JMZstRRtngIeUPvw5KcQBif
WMAPMzMs/kmPkLu99wFq9QYLxa470kQqpZmyLS1fWA5RuETP1BNHD9cuNIEKHe5G
l6S3L9V2moPexyuocMrkkA72sTzVR56vDwYLS/kPYJOp5s5MwQw36FiyythGOA1I
lJU1vEB0v+cAlDfhRh9hHlQmS7JbFHCOWLf0ECz/Ul+PxFh5UFbF+J92szPII0yZ
dX2G/VMCWh8QoH+qQ2JNrgVOZuP+uUlgQjJ/E+GG7cBusBR/K7ghv+8t/Xyvv0If
hKP9wKi4+JJUhsEMRxRegLNaldCxkO1nl9+l/Cye78xDN5MWYA==
=uLhX
-----END PGP PUBLIC KEY BLOCK-----
I am a PhD researcher at the Advanced Database Research and Modelling (ADReM) group and the biomedical informatics research network Antwerp (biomina) of the University of Antwerp.
My research interests mainly deal with the application of a wide range of data mining and machine learning approaches to data generated from mass spectrometry proteomics experiments. Although I apply these data science techniques to a wide variety of bioinformatics problems, a special focus is devoted to providing novel insights and computational approaches for quality control in mass spectrometry proteomics.
I am looking for a new challenge in data science or bioinformatics starting early 2017. Please contact me if interested.
See also Google Scholar.
2016
2015
Proceeding Discovery of significantly enriched subgraphs associated with selected vertices in a single graph. 

Proceedings of the 14th International Workshop on Data Mining in Bioinformatics - BIOKDD '15 (2015)

Journal iMonDB: Mass spectrometry quality control through instrument monitoring. 

Journal of Proteome Research 14, 2360–2366 (2015)
2014